My name is Kim McGuinness and I offer specialist Cognitive Behavioural Therapy and Interpersonal Psychotherpy in Colchester, Essex. I also offer person-centred counselling.
From my home in south-west Colchester, I help clients from the local area as well as from the nearby towns of Braintree, Chelmsford and Harwich. I also see clients from the south Suffolk towns of Ipswich and Sudbury.



Cognitive Behavioural Therapy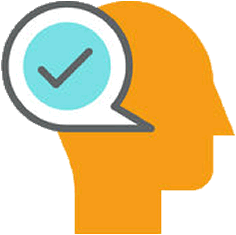 More about CBT Therapy ...



Interpersonal Psychotherapy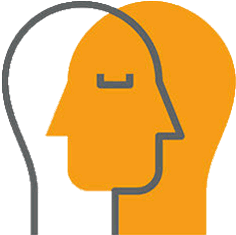 More about IPT Therapy ...




Counselling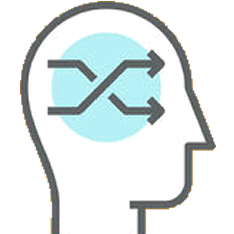 More about Counselling ...


Personal Qualities / Experience
I have been working in mental health services for over 30 years in my capacity as a registered mental health nurse and psychological therapist. I have extensive work experience in general health care as a registered general nurse which has enabled me to fully understand the link between physical and psychological health and wellbeing.
My training and experience as a humanistic person-centred counsellor has enabled me to be empathic, genuine and non-judgemental in my approach to helping others. My teaching practices have helped me to mentor others as well as tailoring my approach to meet the unique and individual needs of my clients.
I am a warm, approachable individual whom others appear to develop a relationship of trust with readily. I aim to make those I support feel safe and secure and inspire them to make the changes they chose to make.
An Overview of Cognitive Behavioural Therapy (CBT), Interpersonal Psychotherapy (IPT) and Counselling
CBT - the basis of Cognitive Behavioural Therapy is that what people think affects how they feel and also how they behave. CBT practitioners work jointly with the client to help them identify and change unhelpful thinking patterns and behaviour. The approach is very directive and focussed, with agreed goals for therapy. The client usually undertakes "homework" tasks between sessions to address their problems in a practical way.
IPT - is a time-limited, structured approach which suggests that psychological symptoms such as depression can be understood as a consequence of current difficulties in relationships which in turn affect the quality of those relationships. The work therefore centres on resolving those interpersonal problems in order to bring about symptomatic recovery.
Counselling - the approach a counsellor adopts tends to be "non-directive", i.e. not offering advice or specific help in overcoming symptoms, but more supporting the client in talking through their problems and coming to their own conclusions how best to deal with them.
What is the Difference between IPT and Counselling?
Counselling and Interpersonal Psychotherapy both place their focus on the role and function of relationships within and outside the therapeutic relationship. IPT is time-limited and structured whilst counselling is person-centred, hence the duration and direction of therapy is largely dictated by the client.
What is the Difference between IPT and CBT?
IPT and CBT are both time-limited, based in the present rather than the past, and actively aim to solve problems. In contrast to Cognitive Behavioural Therapy, Interpersonal Psychotherapy focuses exclusively on interpersonal relationships whilst CBT aims to try to modify unhelpful thoughts and behaviours. Like CBT, IPT is aimed at reducing symptoms such as depression but problems are explored in the context of interpersonal relations.
Who Therapy is Appropriate For
I offer therapy and counselling to individuals aged 16 plus. I adhere to NICE Guidelines, providing treatments to common psychological difficulties.